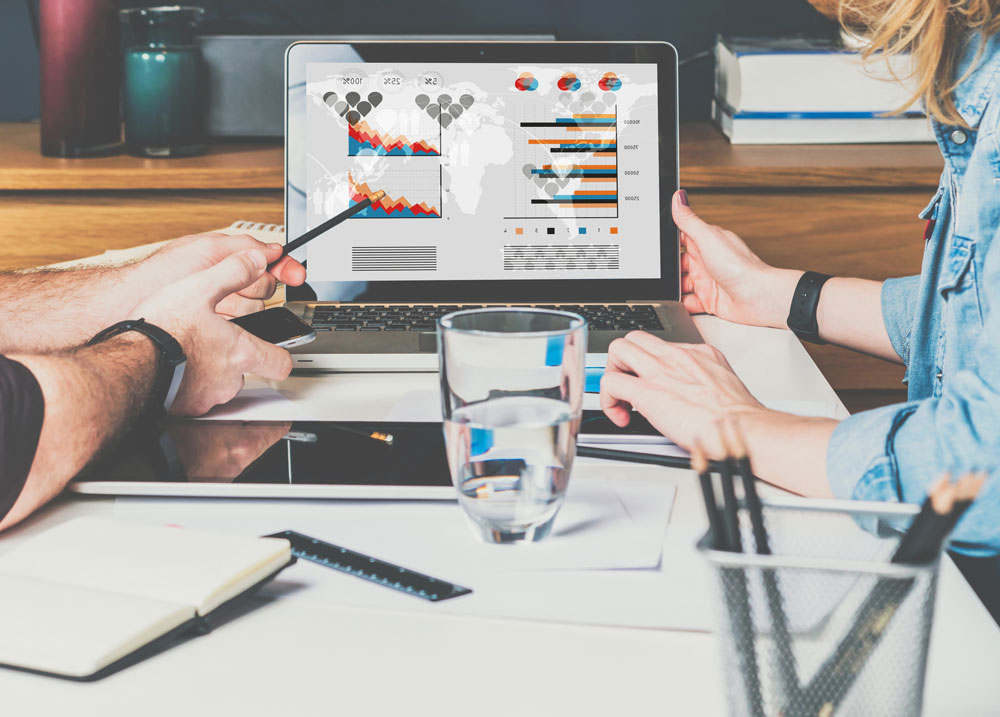 It is more important than ever to have a professional website for your small business. According to the latest research conducted by McKinsey & Company, "E-commerce sales continue to experience outsized growth, with online penetration remaining approximately 35 percent above pre-COVID-19 levels, and e-commerce showing more than 40 percent growth over the past 12 months."
Given these statistics, quality web design is crucial as the "next normal" continues to evolve. It is worth the investment to have a responsive website tailor made for your business.
A strong website design can help build trust, allow you to stand out among your competitors, benefit SEO (search engine optimization) campaigns, and bolster PPC (pay-per-click) campaigns.
What is SEO?
Search engine optimization is a digital marketing strategy that focuses on your website's presence in search results on search engines like Google. (Google accounts for over 90% of the global search market. Bing and Yahoo follow with around 5% and 3% respectively.)
Web searching is one of the main ways in which people discover online content so ranking higher in search engines can lead to an increase in traffic to your website.
Google uses a complex algorithm to find, rank and return the most relevant pages for a certain search query. It promotes and prioritizes websites that offer better user experiences based on factors like mobile friendliness, safe browsing, HTTPS-security, and a lack of intrusive interstitials (pop-ups).
DPA Impact's experts are constantly monitoring Google's ever-changing algorithm and implementing new SEO strategies to improve your website, capture the most users, and keep them engaged.
What is PPC?
PPC stands for pay-per-click, a model of internet marketing in which advertisers pay a fee each time one of their ads is clicked. Basically, it's a way of buying visits to your site.
This is another area in which DPA Impact experts can boost your marketing efforts by creating a strategic PPC campaign that fits within your budget. We create optimized landing pages with persuasive, relevant content and a clear call-to-action, tailored to specific search queries. We also craft relevant PPC keyword lists, tight keyword groups, and effective ad text.
DPA Impact creates and maintains modern websites that meet the unique needs of your users. We keep your website fresh and enticing. If a site looks dated, is not easy to follow, or looks confusing, your chance to convert drops drastically.
We help your website stand out from competitors through dynamic and thoughtfully designed websites. We develop strong branding for your business through consistent use of fonts, colors, and creative layouts to demonstrate the professionalism of your company and outshine your competitors.
The DPA Impact team has decades of experience in online marketing and web design. Contact us today to learn how we can build and maintain a website that optimizes your online presence to attract and keep loyal customers.
Contact:
DPA Impact
900 Bud Boulevard
Fremont, NE 68025
402-207-9828