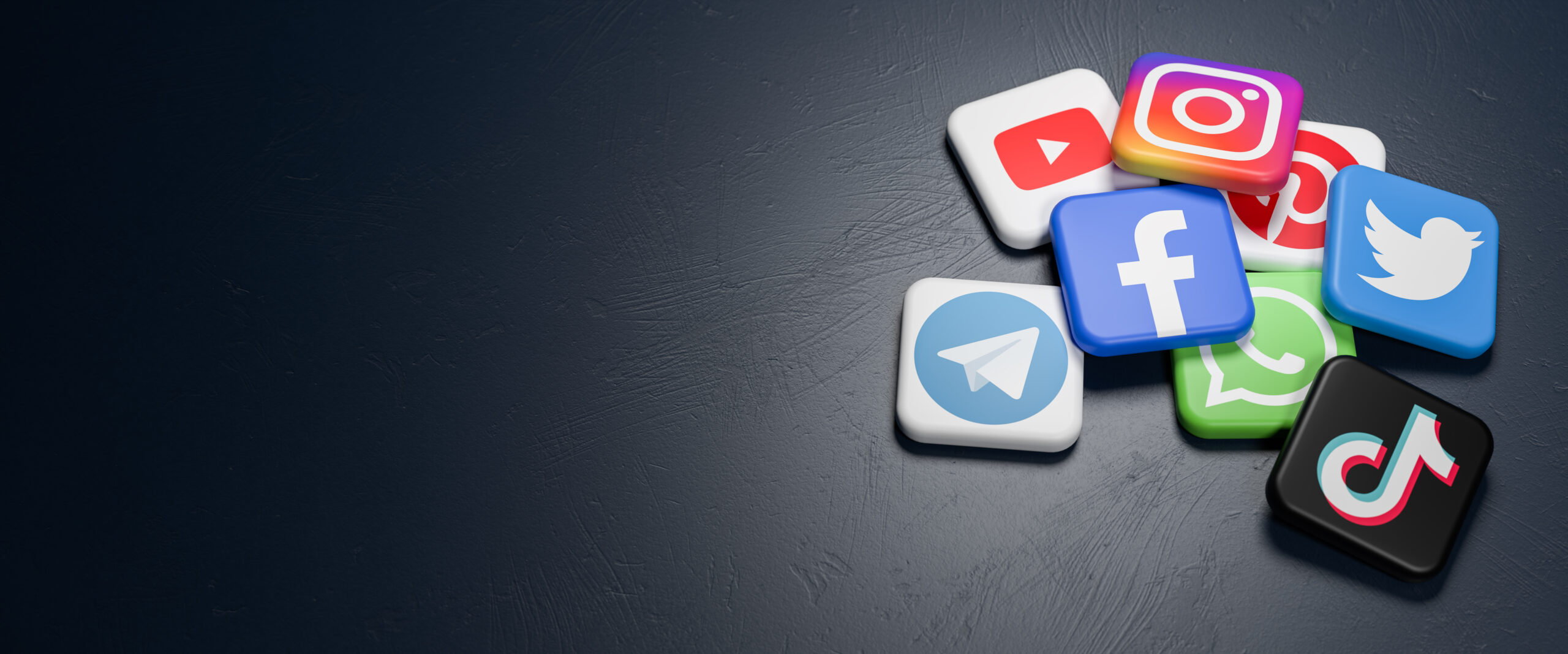 Social Media: Essential Marketing Tool for Every Business
Whether you run a small local business or a large national enterprise, a social media presence is an essential marketing tool for your business.
Social media platforms like Facebook, Instagram, YouTube, etc., can:
Increase brand recognition
Improve brand loyalty
Generate higher conversion rates
Decrease marketing costs
Enhance customer experiences
Improve customer insights
If your business isn't on any social media, then Facebook is a great place to start. A Facebook Business Page is kind of like having your contact information in a directory viewed by nearly 2 billion active users each month. It allows you to post updates and share content about your business as often as you want. It also allows you to promote events and connect with current and potential customers.
Creating a Facebook account for your business is simple and free!  You most likely already have all the components you need to get started.
What you need when you create a Page: (source: Facebook)
A personal Facebook profile: To create a Page, you need a profile. Information from your personal Facebook profile won't appear on your Facebook Page unless you share it there. Your profile and Page are considered separate on Facebook.
Category: Select a category for your Page. The category you choose will provide unique features for your business.
Information about your business: To get the most out of your Page, add details about your company or organization, like address, areas serviced, email, phone number, website, hours, story, images and more. Have this information ready to go when you create your Page.
Goals you'd like to achieve: When you create a Page, have a clear set of goals for what you want to achieve. Make sure you're taking advantage of your Page's unique features.
Insights: Page Insights can help you understand your audience better and the content they interact with most. Pay close attention to insights, such as Page likes, views, reach and information about demographics.
Stay active: Typically, Facebook Pages perform best when you interact with your Page fans, post often, include contact details and other information and use Page Insights.
What to set up:
Visuals: Start by giving your Page a profile picture and a cover photo to represent your business.
Description: Add a short description to your Page so that visitors know what kind of services your business offers. Keep your description brief (1–2 sentences).
Contact Info: Add a phone number, website and email address. People who visit your Page can access this information to get in touch with you.
Location Hours: If your business has a physical location, add an address and business hours so that people know where and when to visit you.
More categories: You can select up to 2 more relevant categories to help potential customers discover your Page.
About and Story: Let people know what your business is all about. In the"About" section, you can add a story to your Page. Stories can include things like when you founded your business, what you specialize in, your mission and much more.
Be sure to give your Page a profile image that is easily recognizable, such as your logo, an image of your business, or a headshot of yourself if you're a freelancer/consultant. A distinctive image will increase your likelihood of being noticed and "liked." This image is seen in search results, it's pictured at the top of your Facebook Page, and it's the thumbnail image that is displayed next to your posts in people's feeds so you want it to stand out.
Your cover photo (the larger image at the top of your page) also should be a high quality image that engages your viewers.
Once your business page is up and running, you'll want to effectively maintain it.
Tips for maintaining your Page:  
Create content that viewers will want to share.
Post photos and videos to your Timeline.
Keep content consistent and strategic. If you don't post frequently enough, you'll look less reliable. People don't have as much confidence in businesses that neglect to update their Page regularly. Contrarily, if you post too often, your viewers might feel like their feed is flooded with your content. Balance is key.
Monitor and respond to comments on your page. After all, connecting with your customers/potential customers is your top priority.
If you approach social media marketing with a genuine desire to inform and engage your audience, you will likely see great results. Let DPA Impact strategize with you to create a marketing plan that best utilizes social media to meet your business goals.
Contact:
DPA Impact
900 Bud Boulevard
Fremont, NE 68025
402-207-9828